Top 25 Hottest Sports Reporters

We examined the never ending pool of hot sports reporters, and after an exhausting search, we've come to a very HOT conclusion. Here's our list of the top 25…
---
#25 – Lauren Gardner

Lauren Gardner joined CBS Sports Network in 2012 as a sideline reporter for college football games. She began reporting Minor League Baseball for the network starting in 2014. She has also served as a correspondent during Super Bowl week for CBSSports.com and That Other Pregame Show.

Twitter – @LGRed
---
#24 – Amanda Pflugrad

As a former cheerleader for the University of Oregon, Amanda Pflugrad currently serves as a sideline reporter for ESPN/SEC Network, covering women's gymnastics. She also continues her duties as an analyst/host for PAC-12 Networks. For the 2013-2014 NFL season, Pflugrad joined the New York Jets as their team reporter and insider.

Instagram – @Amanda_Pflugrad
---
#23 – Sam Ponder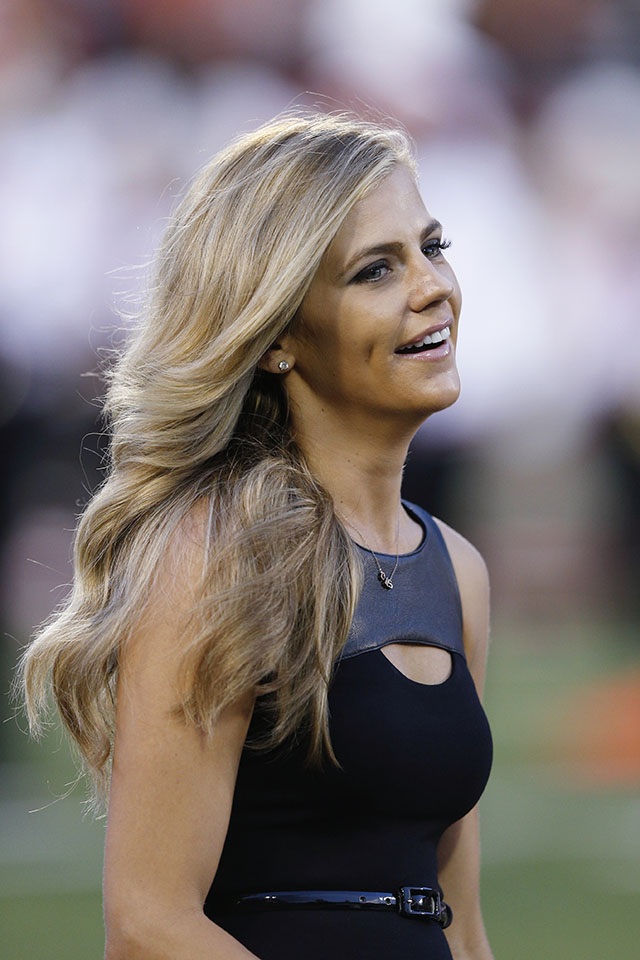 Samantha Ponder is a reporter/host for ESPN college football and a basketball sideline reporter. She is best known as the replacement for Erin Andrews on College GameDay and appears on other shows on ESPN.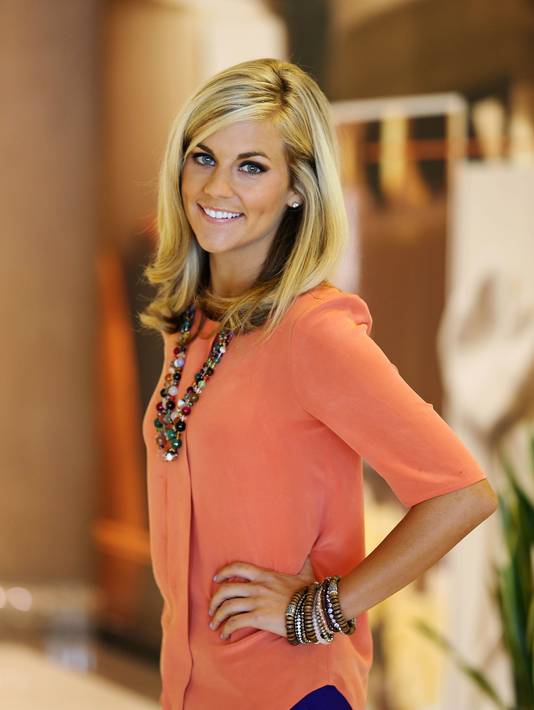 Twitter – @Sam_Ponder
Instagram – @SamanthaPonder
---
#22 – Inés Sainz

Inés Sainz is a Mexican journalist hosting the Spanish-language sports interview program DxTips. She is also a journalist for Azteca Deportes. Sainz works in the English language as a boxing match hostess.

Twitter – @InesSainzG
Instagram – @InesSainz01
---
#21 – Kristina Fitzpatrick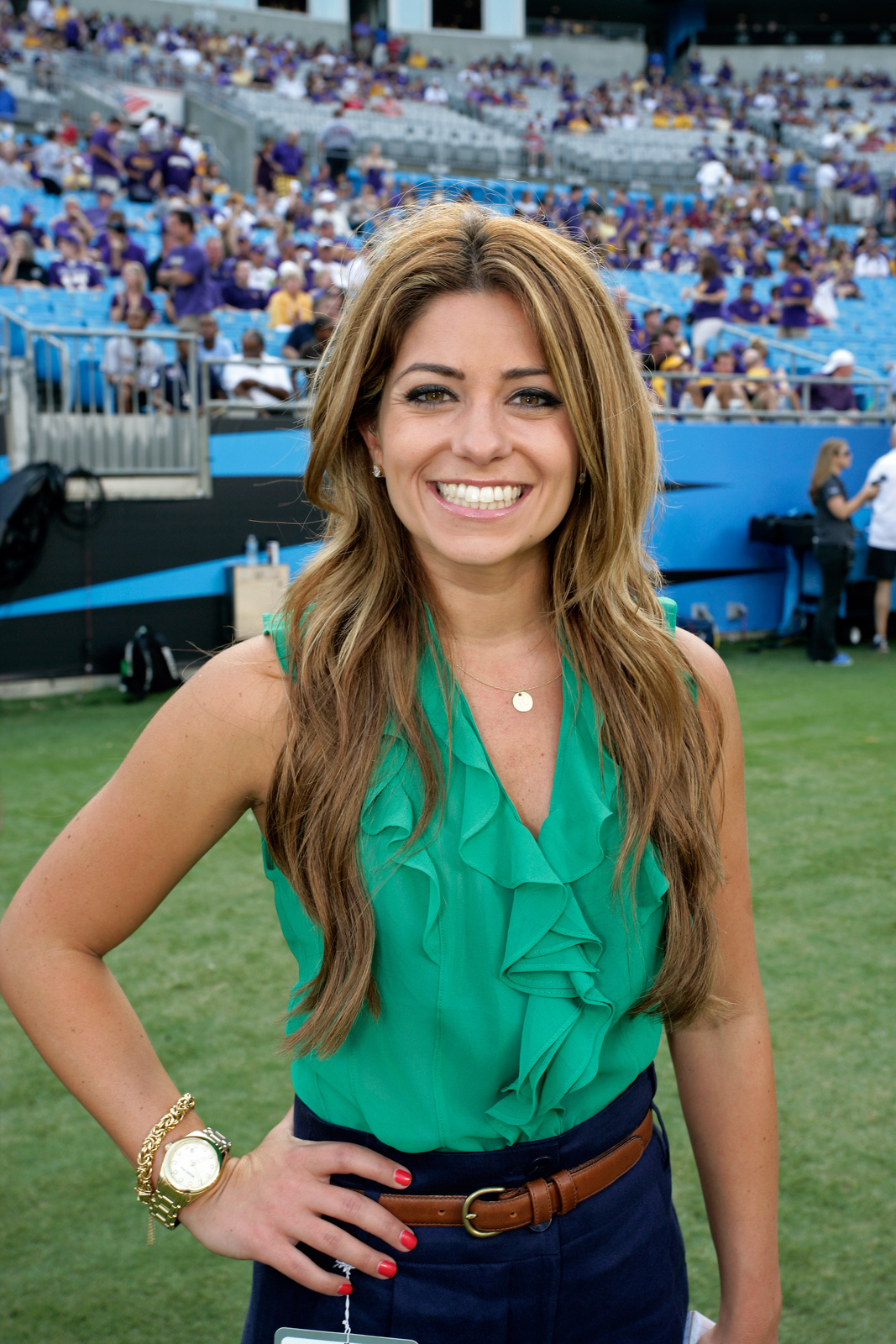 Kristina Fitzpatrick covers the Washington Nationals on MASN in Washington and serves as a contributor to the local show Nats Xtra. She got her start working for the New England Patriots' in-house production company, reporting for news shows and updates.

Twitter- @KA_Fitz
Instagram- @KristinaAFitz
---
#20 – Jenn Brown

Formerly a reporter for ESPN, Jenn Brown's experience spans from the Super Bowl, the Monaco Grand Prix, the World Series of Poker, and the summer and winter X Games. She is currently a host for NFL Network.

Twitter – @JennBrown
Instagram – @JennBrownTV
---
#19 – Jenny Dell

 Jenny Dell is currently a NFL reporter for CBS and previously worked for NESN covering the Boston Red Sox.

Twitter – @JennyDell
Instagram – @JennyDell
---
#18 – Sydney Esiason

 Sydney Esiason is the daughter of Boomer Esiason, former NFL MVP and current sports broadcaster. She's now a host on NHL.com.

Twitter – @SydneyEsiason
Instagram – @SydneyEsiason
---
#17 – Renee Paquette

 Renee Paquette is currently an on-air personality with WWE under the ring name Renee Young, where she performs interviewing and commentating duties. She is a former sportscaster for The Score.

Twitter – @ReneeYoungWWE
Instagram – @ReneeYoungWWE
---
#16 – Molly Qerim

Molly Qerim is a sports anchor and reporter for the NFL Network. She currently is a host on the network's weekday morning show, NFL AM, and also hosts NFL Fantasy Live.

Twitter – @MollyQerim
Instagram – @MollyQerim
---
#15 – Heidi Watney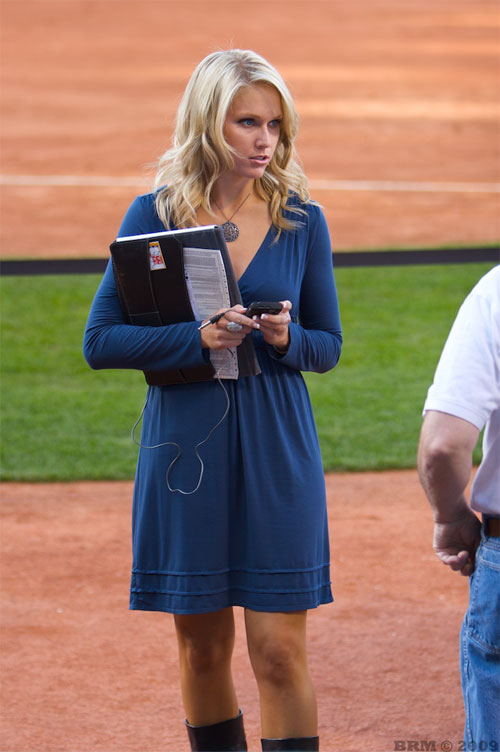 Heidi Watney is a host and reporter for MLB Network. Her past sportscasting experience includes roles at New England Sports Network and Time Warner Cable SportsNet.

Twitter – @HeidiWatney
Instagram – @HeidiWatney
---
#14 – Holly Sonders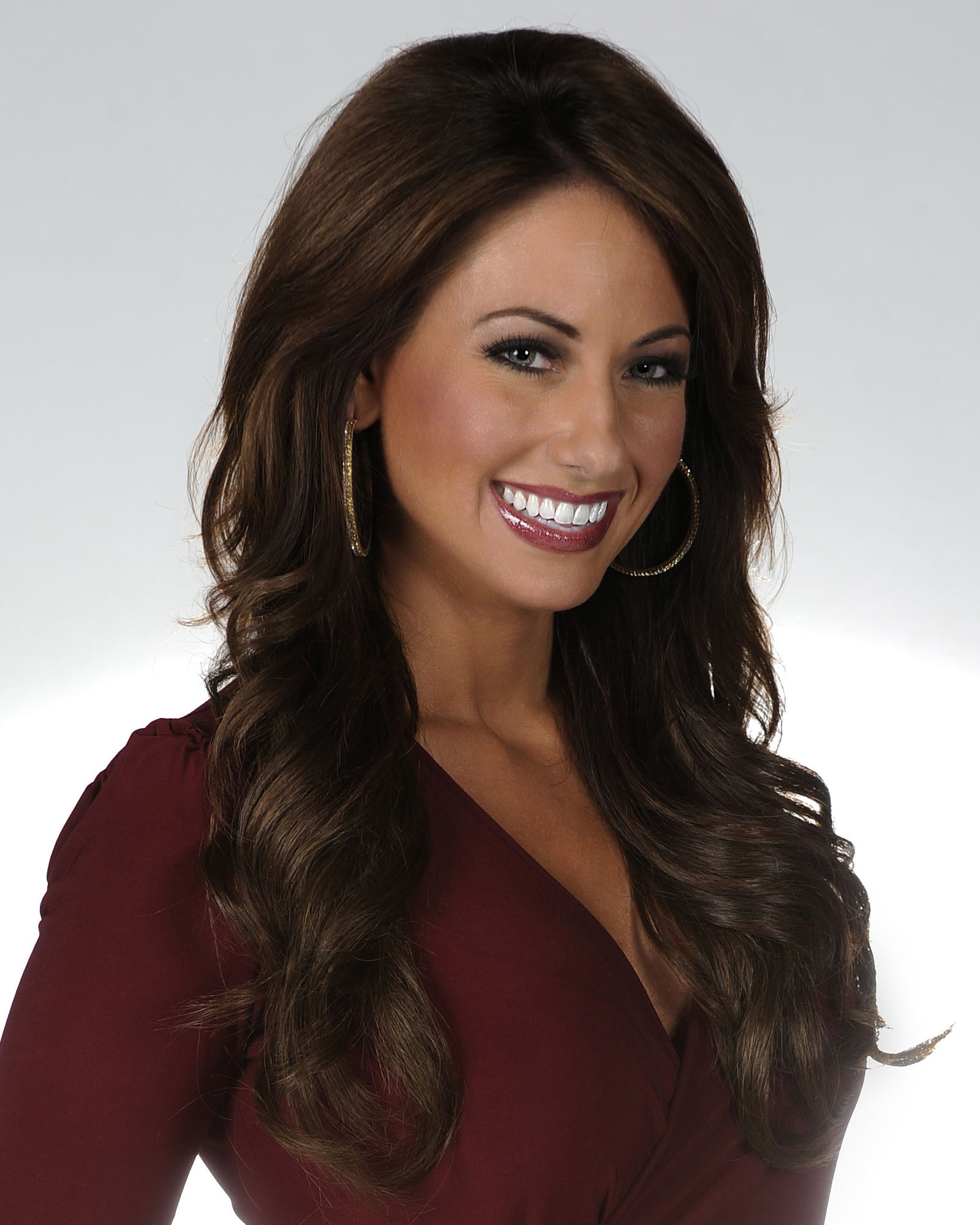 A former accomplished college golfer, Holly Sonders became one of golf's most recognizable television personalities. You may find her on one of the network's programs or perhaps been impressed with her play in a PGA Tour pro-am. She is currently a reporter for Fox Sports 1.

Twitter –  @Holly_Sonders
---
#13 – Britt McHenry

Britt McHenry temporarily worked for Fox Sports San Diego as a dugout reporter and later worked for ABC 7 in the Washington D.C. area. Recently, she left ABC 7 to join ESPN to cover various sports and events.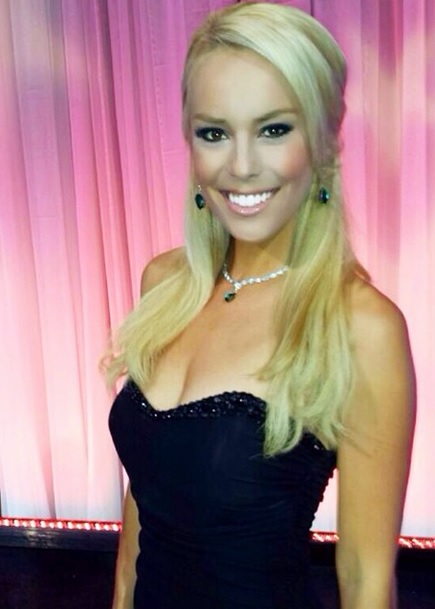 Twitter – @BrittMcHenry
Instagram – @BrittMcHenry
---
#12 – Molly McGrath

Molly McGrath made her debut as a sideline reporter for FOX, picking up assignments for NFL, college football and college basketball games. She eventually was chosen as FOX's lead sideline reporter for the 2014 college football season.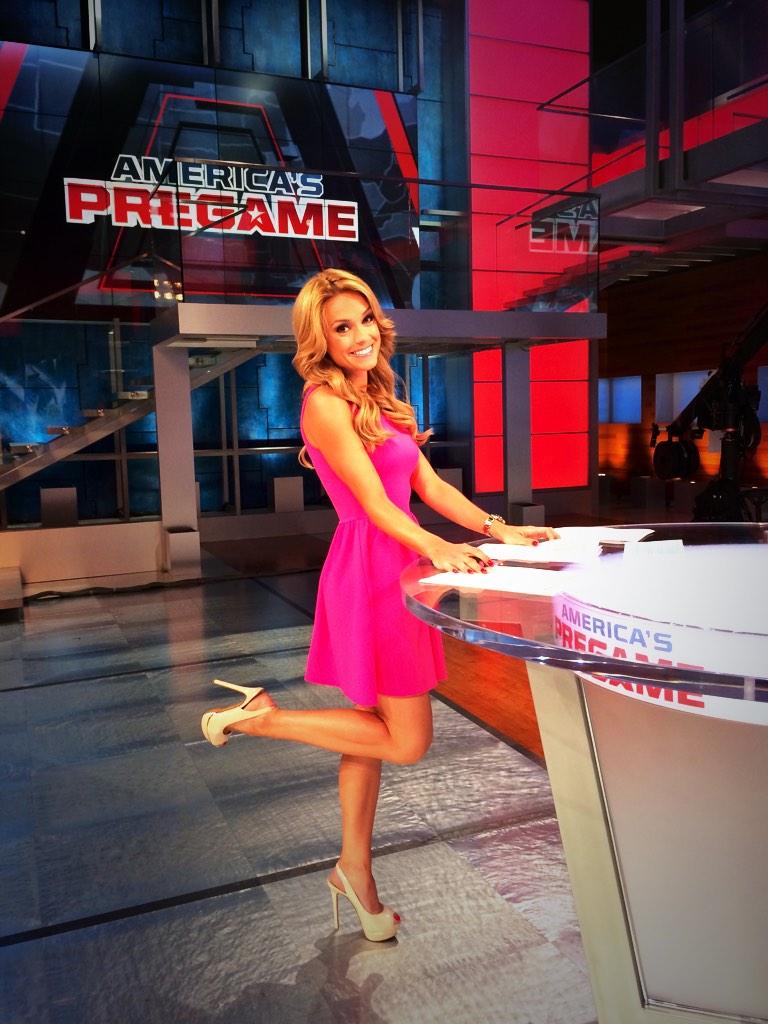 Twitter – @MollyMcGrathFS1
Instagram – @MollyAMcGrath
---
#11 – Erin Hawksworth

As a former national sports anchor in Canada for Rogers Sportsnet, Erin Hawksworth is currently working as a sports anchor for CNN in Atlanta.

Twitter – @ErinHawksworth
Instagram – @ErinHawksworth
---
#10 – Kaylee Hartung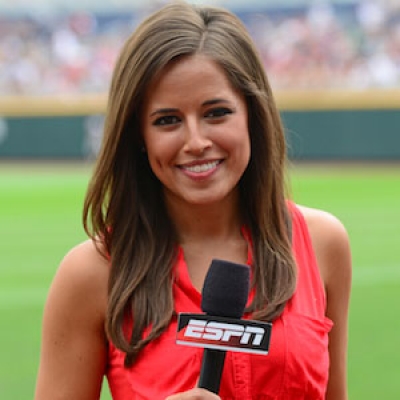 Kaylee Hartung is a sideline reporter for the SEC Network on ESPN. Before joining ESPN, she worked for The Longhorn Network and CBS News.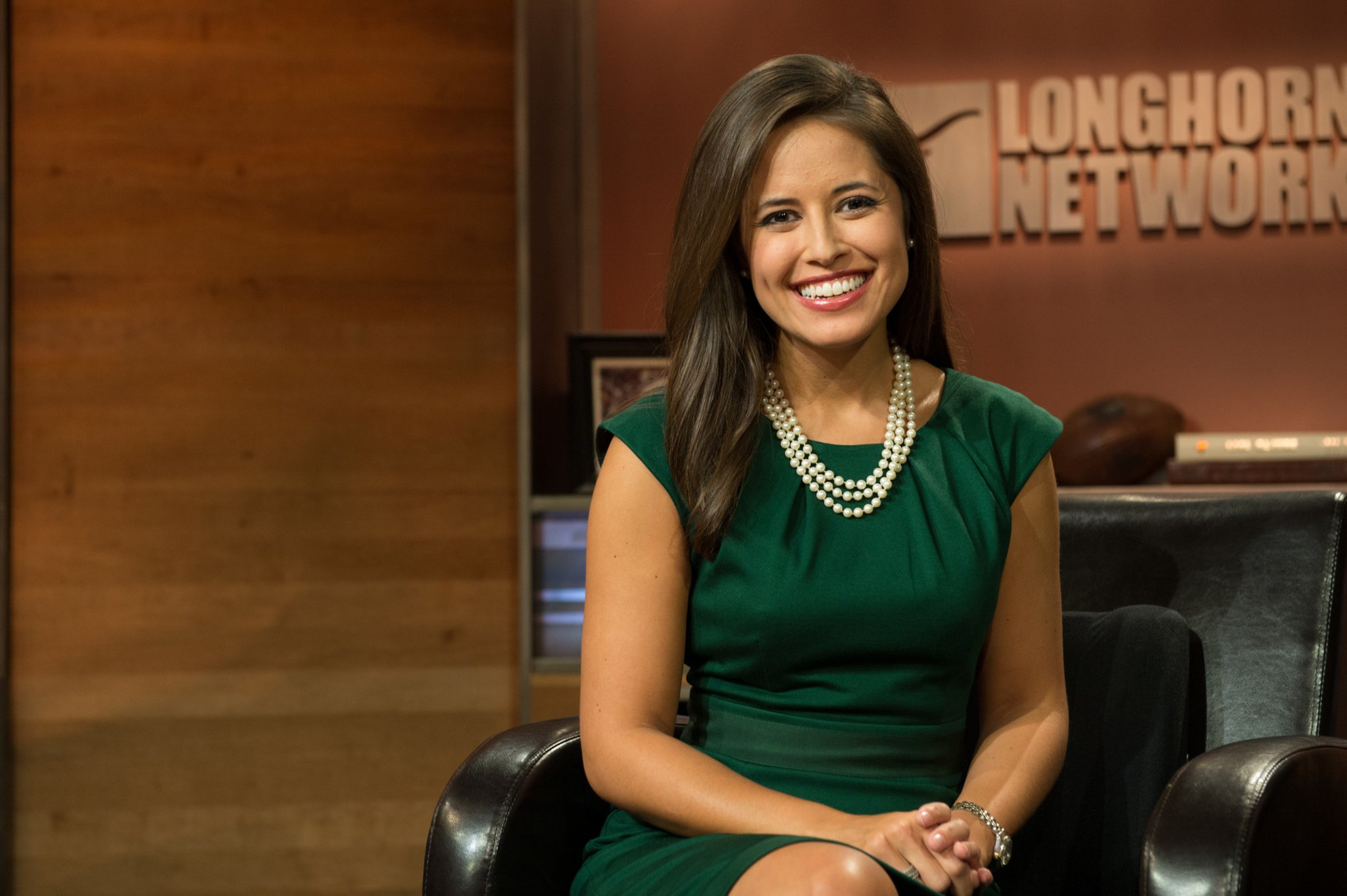 Twitter – @KayleeHartung
Instagram – @KayleeHartung
---
#9 – Erin Andrews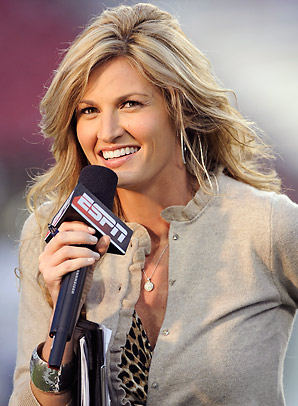 Erin Andrews is one of the world's most famous sports reporters. She currently hosts FOX College Football for Fox Sports. She was previously a co-host of College GameDay on ESPN. She's appeared as on-air presence at many major sporting events, including the Super Bowl and the World Series.

Twitter – @ErinAndrews
Instagram – @ErinAndrews
---
#8 – Alex Curry

Alex Curry first started working for Fuel TV, before moving on to a sideline reporting position for NBC Sports Network. She currently hosts Angels Weekly and reports for the Los Angeles Kings for Fox Sports West.

Twitter – @Alex_Curry
Instagram – @Alex_Curry
---
#7 – Meghan Kluth

From Chicago, Meghan Kluth quickly established herself as one of the industry's rising stars when she got her start covering the Blackhawks in the 2013 Stanley Cup Final. She is a reporter and host for Comcast Network and nationally found on MLB.com.

Twitter- @KluthFairy
Instagram- @MeghanKluth
---
#6 – Marisol Gonzalez

A former beauty queen who represented her native Mexico at the 2003 Miss Universe pageant, Marisol Gonzalez works occasionally as an actress or model, but is a full-time sports reporter for the television network Televisa Deportes.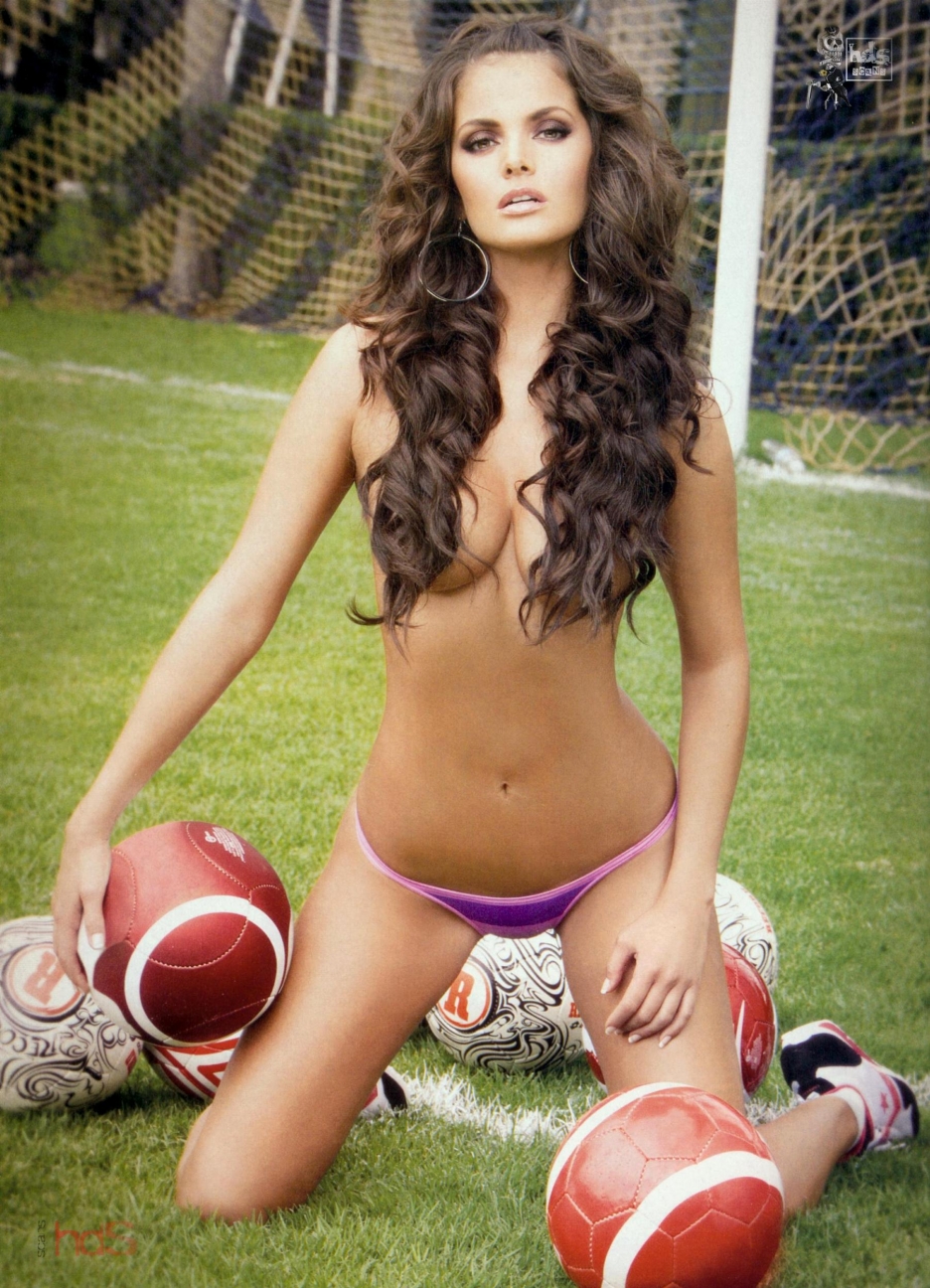 Twitter – @Marisolglzz
Instagram –  @Marisolglzc
---
#5 – Lisa Dergan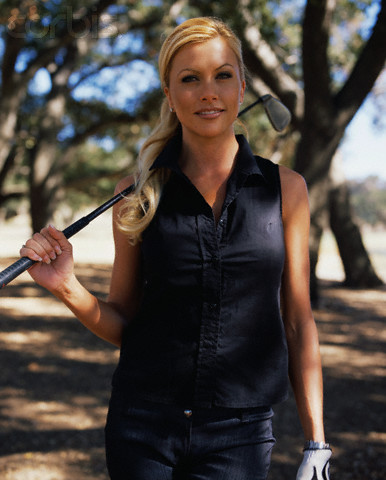 As a former Playboy's Playmate of the Month, Lisa Dergen's big break in sports came in 2001 when she was hired to work a weekend sports show in Los Angeles. She joined FOX Sports Net in 2002. She has interviewed athletes such as Tiger Woods, John Elway, and Chuck Liddell, and has reported from such events as the Super Bowl, the Kentucky Derby, and the U.S. Open golf tournament.

---
#4 – Cari Champion

Cari Champion has worked as an anchor and reporter for the Tennis Channel and is currently the host of ESPN2's First Take.

Twitter- @CariChampion
Instagram- @CariChampion
---
#3 – Melanie Collins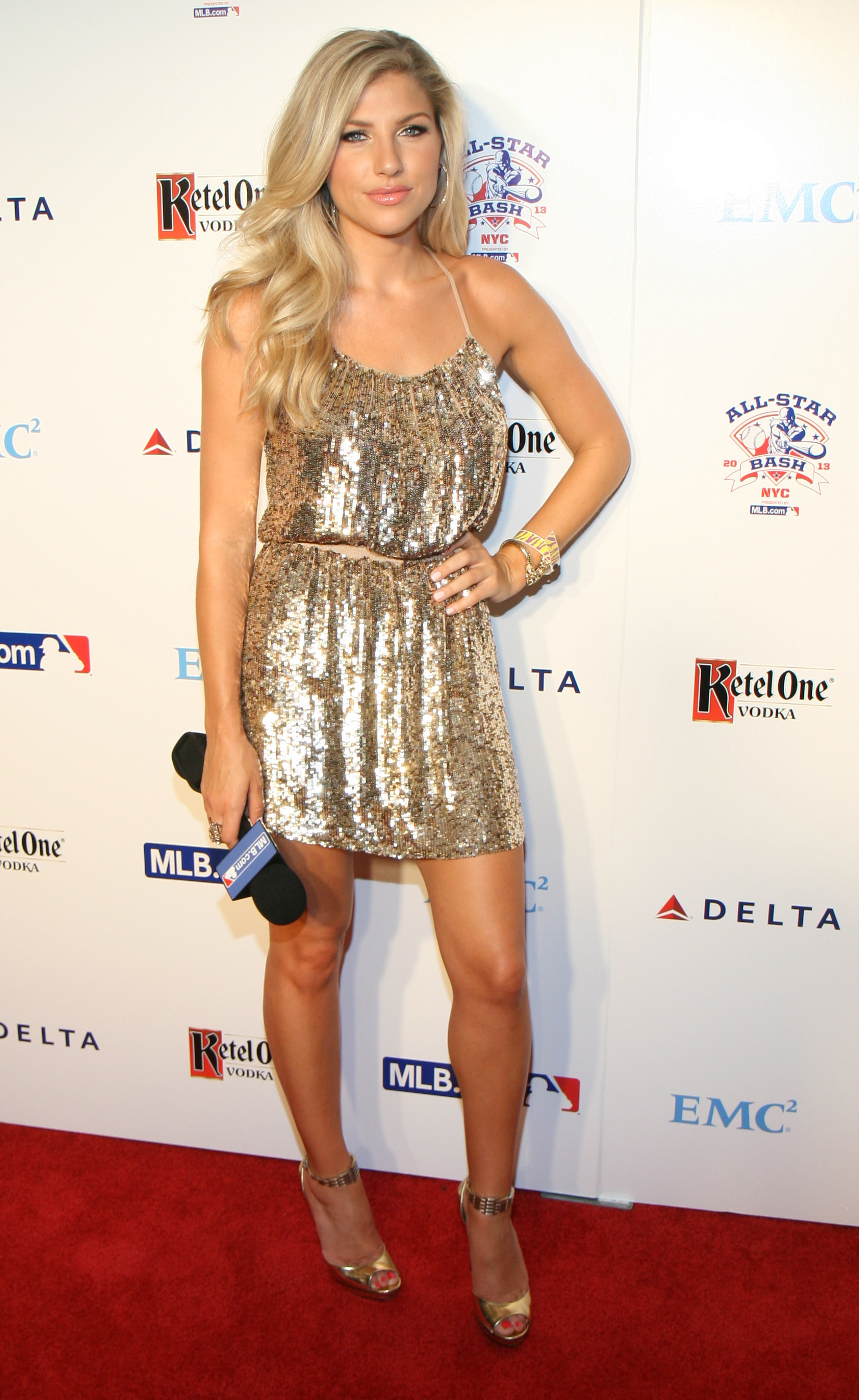 Melanie Collins is a sports host, anchor and reporter. She is currently the face of Yahoo! Sports and co-host of Big Break on Golf Channel. Collins also reports from the Olympics, World Cup, Super Bowl and World Series.

Twitter – @Melanie_Collins
Instagram – @Melanie_Collins
---
#2 – Sara Carbonero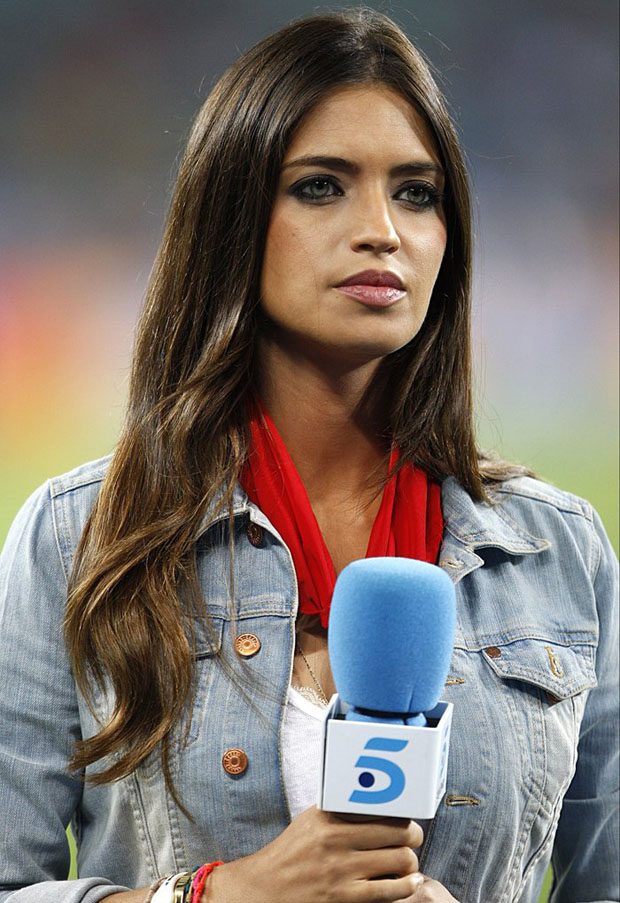 Sara Carbonero is a Spanish sports journalist. Since early 2000, she is the TV presenter for Telecinco. In July 2009, she was voted "The Sexiest Reporter in the World" by the American edition of FHM.

Twitter – @_Sara_Carbonero
Instagram – @SaraCarbonero
---
#1 – Leann Tweeden

Leann Tweeden was a correspondent for Fox Sports Net's Best Damn Sports Show Period from 2000 to 2007. In 2008, she became the third hostess of the NBC late night television series Poker After Dark.
She's done coverage for the Los Angeles Angels of Anaheim on Fox Sports West and is currently working on Fox Sports 1's UFC Tonight.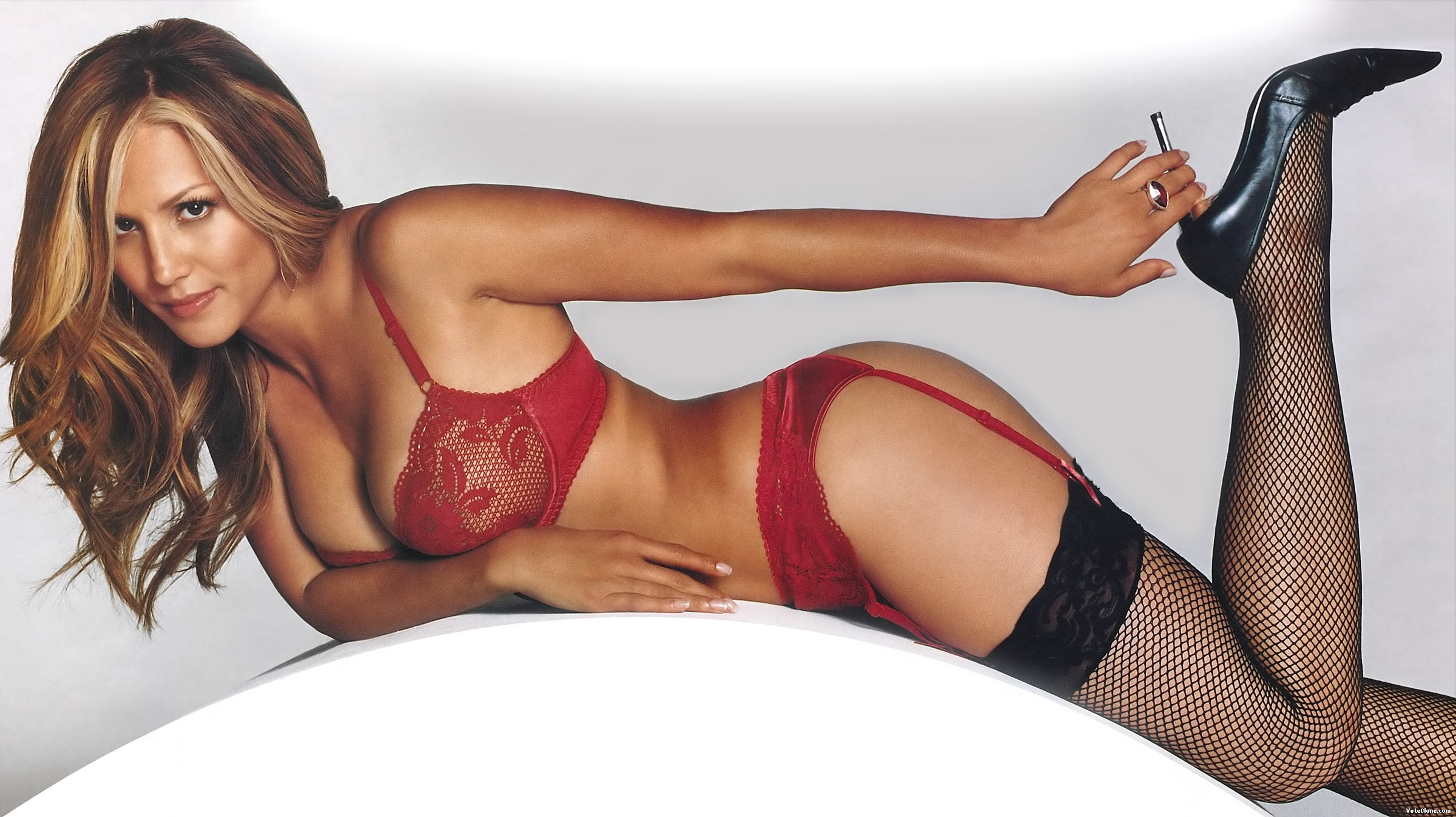 Twitter – @LeeannTweeden
Instagram – @LeeannTweeden