Meet Natalia Trukhina – The World's Most Muscular Woman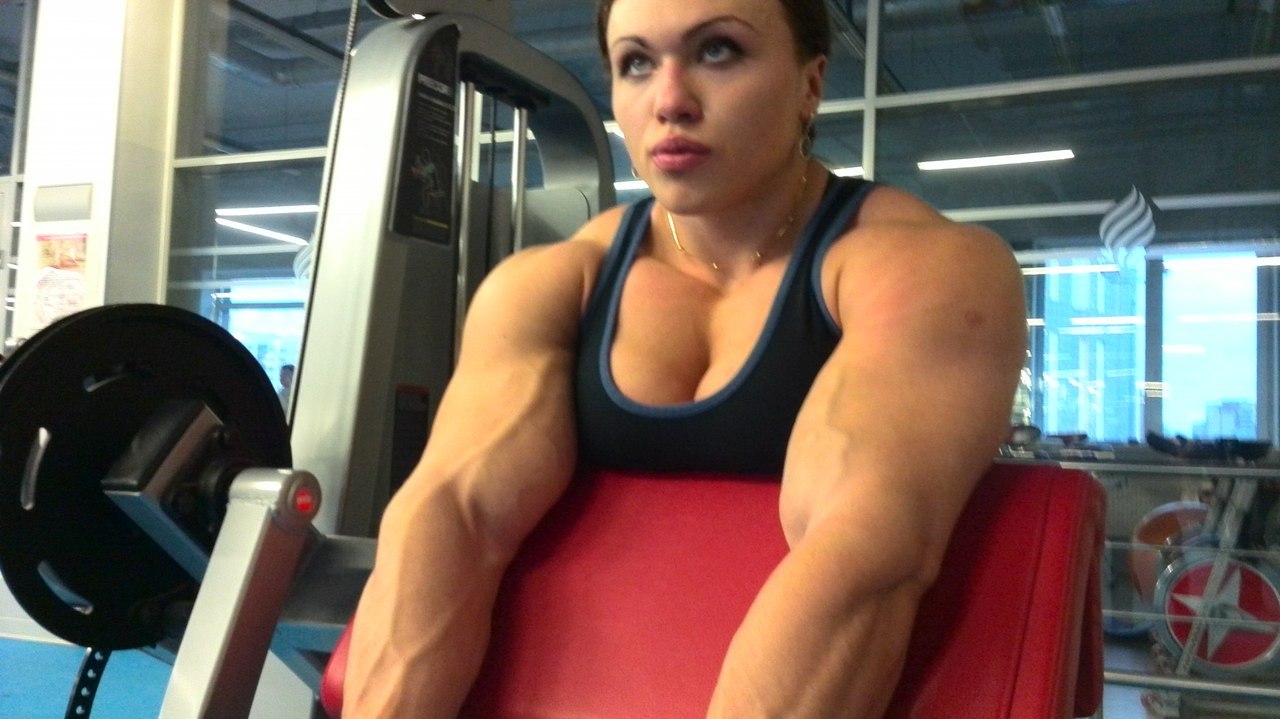 I can pretty much guarantee you've never seen a woman this big and intimidating. Meet Natalia Trukhina, a professional powerlifter from Russia who many consider as the most muscular woman in the world. At just 23 years of age, she has already accomplished more than most other athletes do in their entire careers. She broke multiple bench press, deadlift, and armlifting world records while earning many world championships.
At 14 years old, Natalia realized her true passion for powerlifting. As a 90 pound child, she was very active, especially when it came to power and combat sports. She transferred that passion to the gym, in which she started to workout to build more size and strength. The rest, as they say, is history.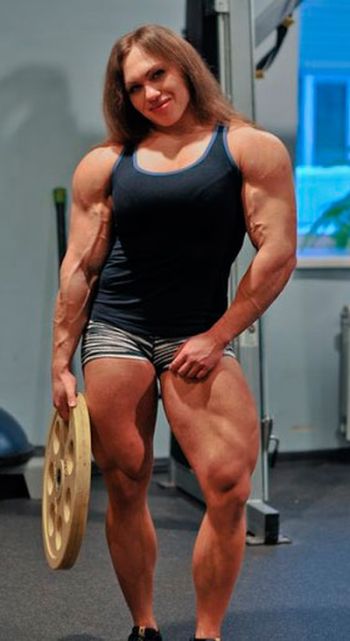 At 5'5 and 200 pounds of pure muscle, Natalia's arms measure approximately 18 inches in circumference and her massive legs at 28 inches. She has insane strength; she can deadlift 530 pounds and bench press 375 pounds.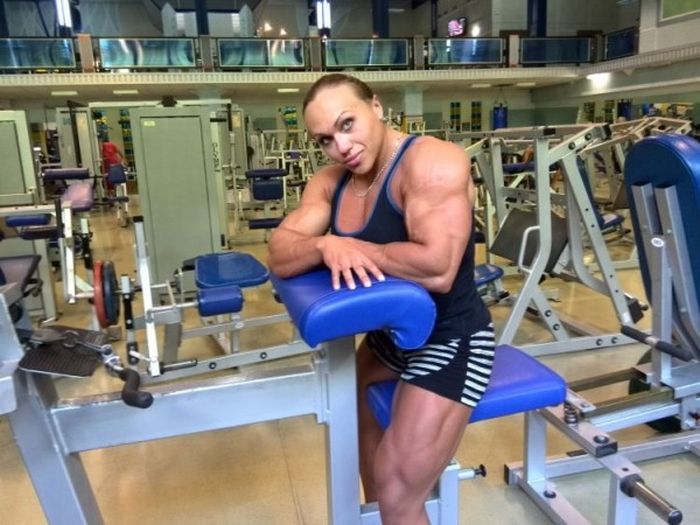 Do you think she's using steroids or it's just super rare genetics and hard work? Check out the video below and make that determination. This girl is a BEAST!
MP's Take: I really think she's going to be world famous soon…probably for the wrong reasons unfortunately. I've read that she used to post on forums in dire need of sponsors. However, people were making fun of her and all the potential steroids that she took. Whether she took steroids of not, we can still applaud her hard work in the gym. If this is what makes her happy, that's all that should matter. She can lift more than 99% of men on the planet and that should speak volumes about her work ethic and determination.
Source
http://www.odditycentral.com/pics/russian-powerlifter-will-make-you-reconsider-condescending-terms-like-weaker-sex.html