Pros and Cons of Barefoot Running

There's been a lot of research on the idea of ditching athletic shoes and just running barefoot. It's what people did before shoes were invented anyway, right? As many studies as there have been, experts can't seem to agree on a conclusion. If you're trying to decide whether or not you want to try barefoot running, consider the pros and cons.
PRO: STRENGTHEN MUSCLES AND TENDONS IN THE FEET
When you run with shoes on, it's your shoe, not your foot, that takes most of the impact when you push off from the ground. That's what they're designed to do. If you want to expose more of the muscles and tendons in your feet to the ground's impact as you run, doing so barefoot or even with "minimal" footwear might be able to help you accomplish that.
CON: INCREASED RISK OF INJURY
If you're not careful, or you try to go right from running shoes to running completely barefoot, it could do more harm than good. You're likely not used to running barefoot, so your feet aren't going to know how to react. You might overwork the muscles in your feet or aggravate the soft tissue on the bottom of your feet. There's also the danger of running outside where there could be things like glass, nails, rocks and other debris just waiting to be stepped on (ouch).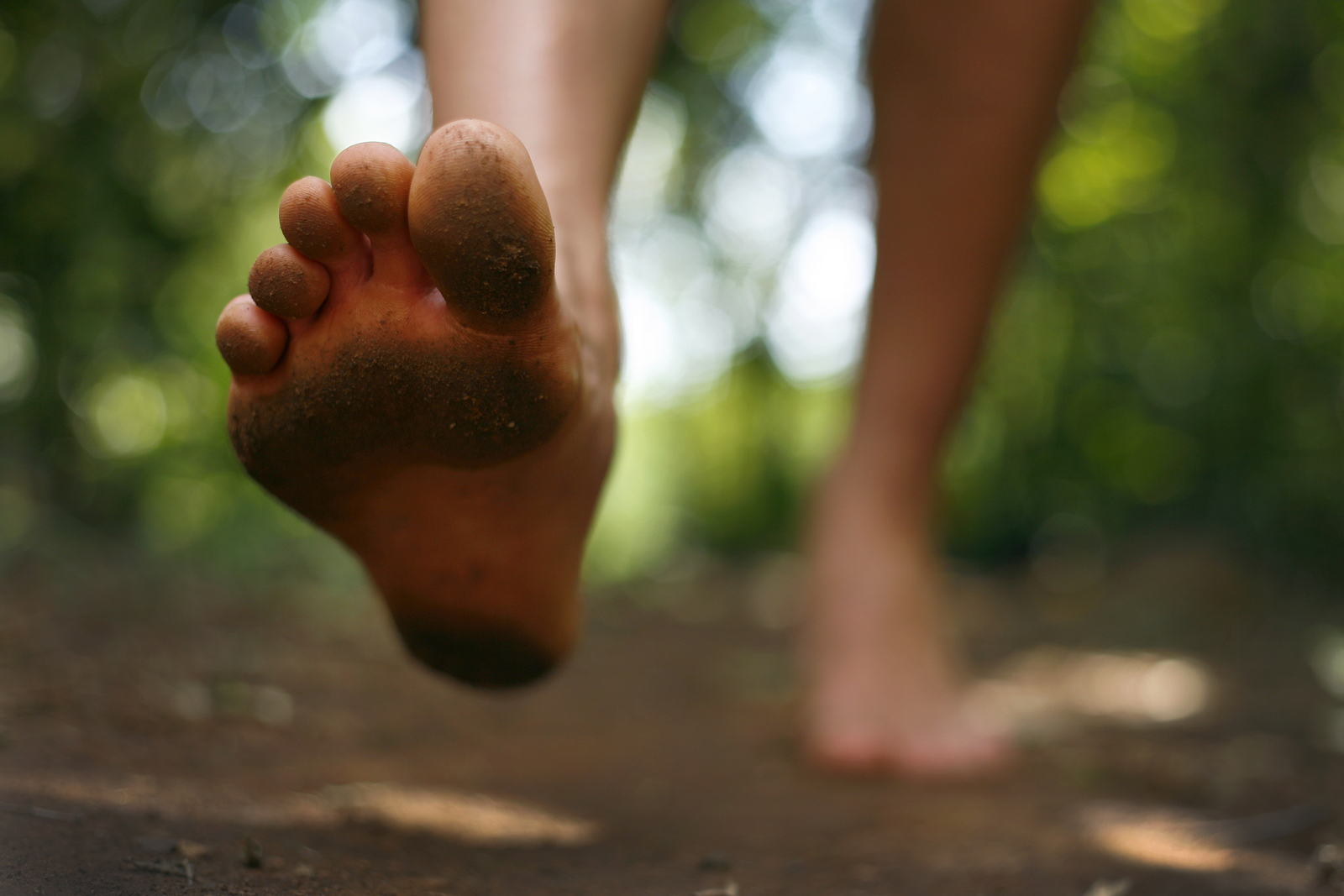 PRO: IMPROVED BALANCE
Without the barrier of a running shoe, your feet make full contact with the ground. This can mean you activate certain muscles in your feet, legs and hips as you run that you don't normally use. Doing this can lead to improved balance over time, which you'll be glad you have as you get older. Better balance also makes certain resistance training exercises safer and easier.
CON: DO YOU REALLY NEED TO TRY BAREFOOT RUNNING?
If you have a decent pair of running shoes, aren't in any foot, knee, leg or hip pain and are used to training while wearing shoes, there's really no need to switch things up. The benefits don't necessarily outweigh the risks. There are some potentially good side effects, but it's not necessarily going to make you a faster or better runner (you'd be the judge of that, of course). Basically, if your training is going fine and you feel good, it's much safer to stick with what's already working.
There are pretty much benefits and risks to any kind of workout. When it comes down to it, sometimes whatever gets you out and moving is more important than faster results. Results are results no matter how small, right? That's not to say you should go easy on yourself; challenges are the best way to enhance your training. Just be smart about it.
Source
https://breakingmuscle.com/running/the-pros-and-cons-of-barefoot-running-what-the-research-says