Fitness Myths You Still Believe Are True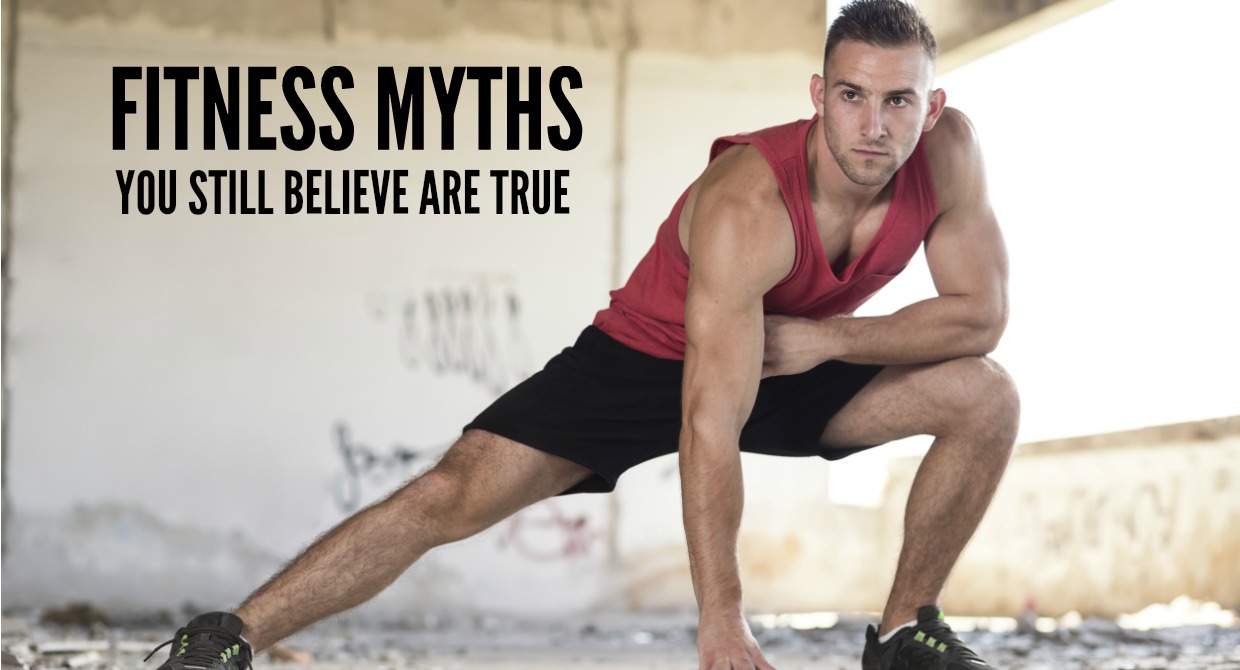 Exercise is a science, which means plenty of research has proven – and disproven – a lot of what we believe about fitness and how our bodies respond to physical activity. As is the case with most science, there are still a lot of people who don't know the difference between exercise myths and facts. Here are a few common fitness myths you yourself probably still think are true (they're not).
MYTH: THE MORE YOU WORK OUT, THE BETTER
When it comes to exercise, more isn't always better. Working out too much can wear down, strain and tear your muscles and joints and leave you feeling sick and fatigued. You're going to benefit much more from moderate to intense exercise spread throughout the week for intervals between 20 and 60 minutes. Experts recommend at least 150 minutes of moderate exercise every week. It's OK to push yourself, but working out for hours at a time most days of the week is going to hurt you in the long-term.
MYTH: STRETCH BEFORE YOU EXERCISE
Do you still see people doing this at the gym? They're doing it wrong. There is a difference between stretching and "warming up" before exercise. It's important to start every workout with a few minutes of warmup, such as jogging for the first few minutes at the start of a long endurance run. Stretching, however, should come after you exercise. Research has shown there's no benefit whatsoever to stretching before you exercise. It might even hurt your performance. It's important to stretch out your exercised muscles after you've put stress on them; it doesn't really make sense to do so when you haven't used them yet.
MYTH: CHASE EVERY WORKOUT WITH A SPORTS DRINK

Sports drinks are super important for workouts that last longer than an hour. Marathoners and triathletes actually depend on things like Gatorade to help replenish electrolytes lost through constant, prolonged exertion. This need doesn't really apply if your workout lasts only 30 minutes, for example. You might need to rehydrate, but you're not losing electrolytes by actively sweating for 20 of the 30 minutes you did strength training or cardio. It's not necessary; water will do just fine.
MYTH: WORKING OUT LEADS TO FAST WEIGHT LOSS
Nope. And you know this if you've ever sweated through your T-shirt at the gym, stepped on the scale later and realized you didn't drop any pounds despite your efforts. Weight loss with exercise only happens when you work out consistently over a long period of time. Your body builds up a sort of tolerance to longer and more intense workouts the more you do them. So while your first workout ever you might only last 15 minutes before having to stop, eventually you'll be able to withstand 30 minutes of exercise at a time or more. That leads to burning more calories with every workout, which, eventually, can help you lose weight.
Don't confuse the myths with the truth. Exercise in moderation for better results. Stretch afterward, not before. Go easy on the sports drinks, and give yourself time to see results. Fitness isn't magic. It's a process. If you want it to be effective, stick to the facts.
Source
http://lifehacker.com/5895140/10-stubborn-exercise-myths-that-wont-die-debunked-by-science