Ask Obi Obadike – Daily Routines & Mistakes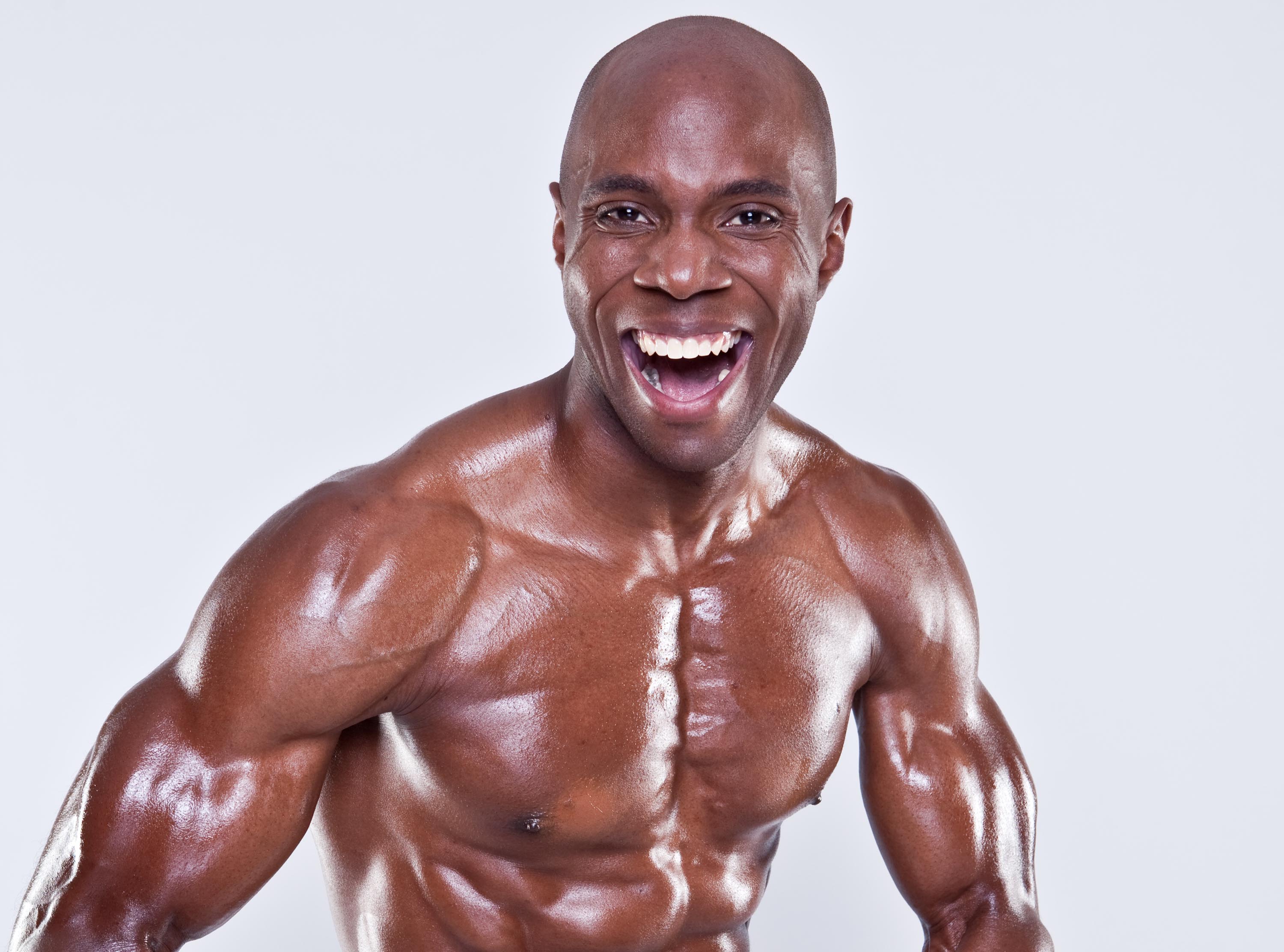 This is the third article in our series called "Ask Obi Obadike". Obi Obadike, known in the fitness industry as "The World's Most Ripped Fitness Expert", is an internationally published fitness celebrity. In this regular column, Obi will discuss his views on training, nutrition, and general health. You'll get it exclusively on Muscle Prodigy!
What does your daily routine consist of?
Obi: My daily routine consists of checking emails which takes a couple of hours to get through, preparing and updating client's diet and training programs. And throughout the day I am always on conference calls with agent, manager, PR people, and different social media people that are on my team talking about different social media strategies for the day. After a full 7 to 8 hour day, I will go hit the gym and workout. I try to make sure to I eat during the time when I am working. I don't really eat every 3 to 4 hours as I eat when I am hungry and that is what works for my body.
What do most amateur lifters and dieters make the mistake of doing?
Obi: What I find with amateurs is that they are too extreme in their dieting and lifting. Amateur lifters are always trying to max out on everything on every single day. They try to do much too soon and think if they live in the gym for 3 to 4 hours a day they will get the body they want faster. And then they don't take enough time to educate themselves on how to train and eat the right way. And then after not seeing results as fast as they would like to, then they resort to steroids and take nonsensical shortcuts because they feel its quicker.
I had the same mentality when I first started to work out out as I made those same stupid amateur mistakes. It takes time to build a body and sculpt a body and you can't do it overnight. Patience is so important and doing things the right way in terms of training and eating is also so important so you don't hurt yourself.
Think about this: How can you honestly get a workout with a 1 rep max and then their dieting is always too extreme when some of these amateurs are doing these 0 carb or 0 fat diets and all protein which is too extreme to be productive for anybody on a sustainable lifestyle level. The best advice I give to newbies is moderation should be the thing that always is in your head when first working out and when eating healthy.
If you could go back to the younger version of yourself (i.e. – when you first started out your career), what advice would you give him to land the cover on so many magazines and to be a host of a prominent TV show?
Obi: If I went back to the younger version of me when I first started, I would have put more time developing myself as an on-camera TV host earlier than later. I think I put too much time and energy on landing magazine covers then focusing on developing my talent as an on-camera host. You have an innate ability to influence way more people speaking on camera on TV then you do gracing a cover of a fitness magazine. On a fitness magazine cover, you are just a model who doesn't have a voice or is not speaking at all and your name is in very small print on the inside cover. So if you think about it, you are not even a personality on a magazine cover because you are not doing anything other smiling and flexing. What visible talent or personality are you showing on that magazine cover other flexing your abs and smiling?
But as a TV host you are speaking, you are showing your personality and you are influencing so many people with what you say beyond just being a fit ripped body on a fitness magazine cover.
I think the mistake I made earlier in my career was putting too much time in landing magazine covers and not enough time developing and honing my talent as an on-camera host performer. But the path I've done hasn't been that bad I think if I had started early TV wise I would gotten there a lot sooner.
About Obi Obadike
Obi Obadike is a nationally recognized Celebrity Fitness Expert/Trainer and nutrition expert. In 2014 he was metrically recognized as one of the top ten most influential fitness experts on the web by Dr Oz's Sharecare.com. He was 2012 Writer Of The Year for Bodybuilding.com, the largest fitness website in the world. He has graced over 50 fitness magazine covers and has been published in fitness magazines over 100 times. He was a Top Division I collegiate star track athlete at Cal State Fullerton where he was the school record holder in the 100, 200 meters and 400 relay.
He is one of the most educated fitness professionals in the fitness industry where he holds a B.A., B.S., and M.S. degrees and is certified with the ISSA as a Nutrition Specialist (SFN) and Personal Trainer (CFT).
He is the new co-Judge of a new reality fitness competition called Sweat Inc. which airs on Spike TV. The show is hosted and judged by Jillian Michaels and co-judged by Randy Hetrick, founder of TRX.
He currently co-hosts a national syndicated health TV show called Lifestyle Magazine which airs on several national syndicated networks across the country.
If you want to learn more from Obi or reach out to him, please check out his Website, Twitter, Facebook, and Instagram.